ITC provides Continuing Education (CE) courses for Canadian Accredited Insurance Brokers in Canada and the National Insurance Brokers Association in Australia. ITC also provides Continuing Professional Development (CPD) courses for the Chartered Insurance Institute, and for the Law Society of British Columbia.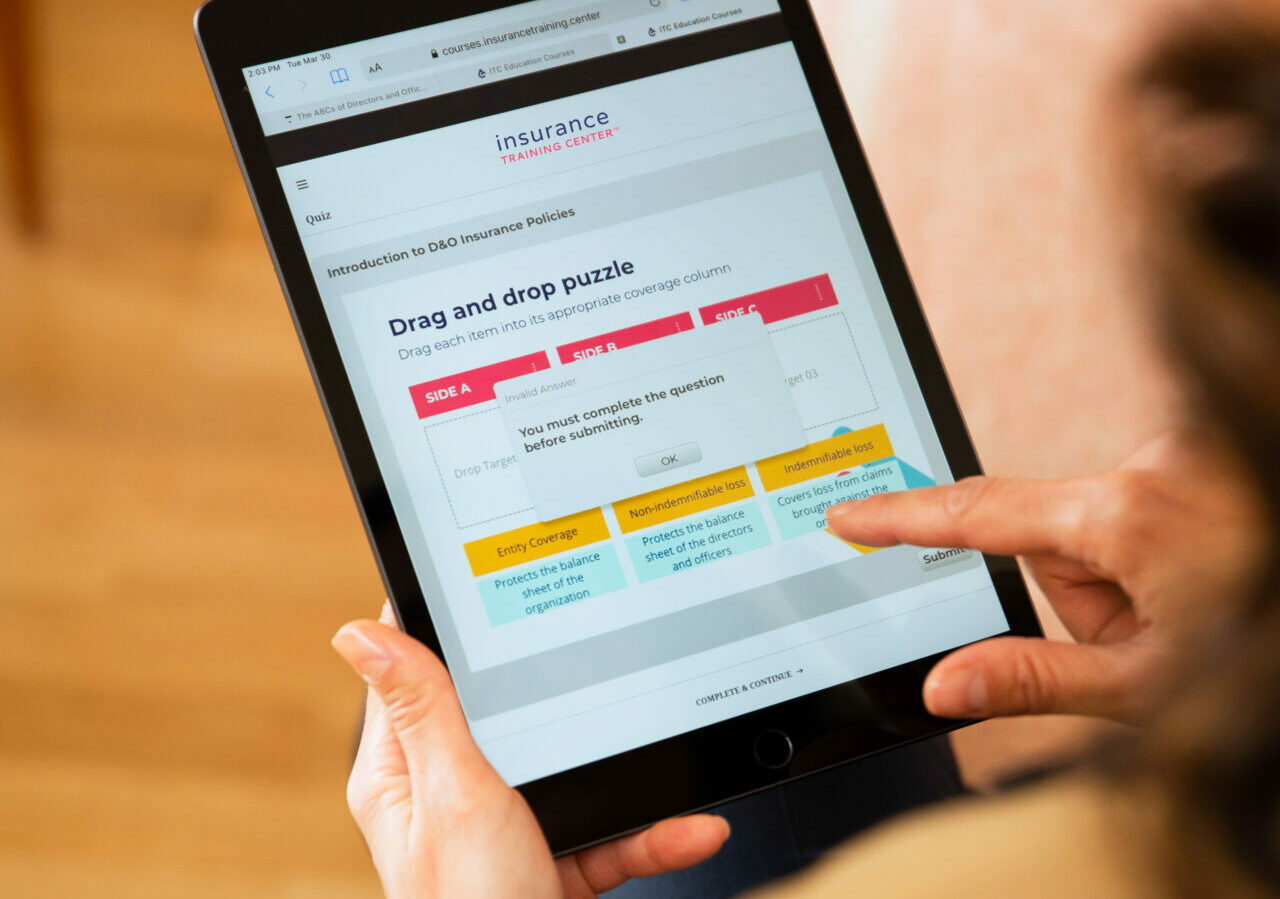 Learn About Our
CE and CPD Credits
ITC courses adhere to the highest quality and standards for insurance brokers and underwriters to continue their professional development and currently count as continuing education credits for CAIB designation holders in Canada and NIBA members in Australia and as continuing professional development credits for CII members worldwide.
CE/CPD Credits for Insurance Brokers
ITC takes pride in delivering high-quality, unbiased courses on professional and management liability insurance and related topics. Designed specifically for online delivery, our courses are interactive, include activities and quizzes, use practical illustrations,  real-life case studies, and a continuing education certificate.
Looking for a Credit Subscription?
Our All Access bundle gives you unlimited access to all courses, for a low monthly payment.
Our courses are relevant, engaging and unbiased. More than just CE/CPD Credits, ITC's also provides a resource center you can access anytime and from anywhere.
ITC Education is proud to be a CPD Credit Provider for the Law Society in British Columbia, Canada.
CE/CPD Credits Per Course
Please select a program and location in the box below to see course listing.
Courses

That Will Help You Build Up Your Future
Upgrade your knowlege. Learn with courses that fit your schedule, budget, and career goals.