Directors & Officers Liability Insurance 101
Understand the risks associated with being an officer or director and how D&O liability insurance can assist. 
This course is for everyone who holds a director or officer role, for those tasked with buying the insurance, and for those who need to be able to explain and discuss D&O liability and insurance with others, such as insurance and legal professionals.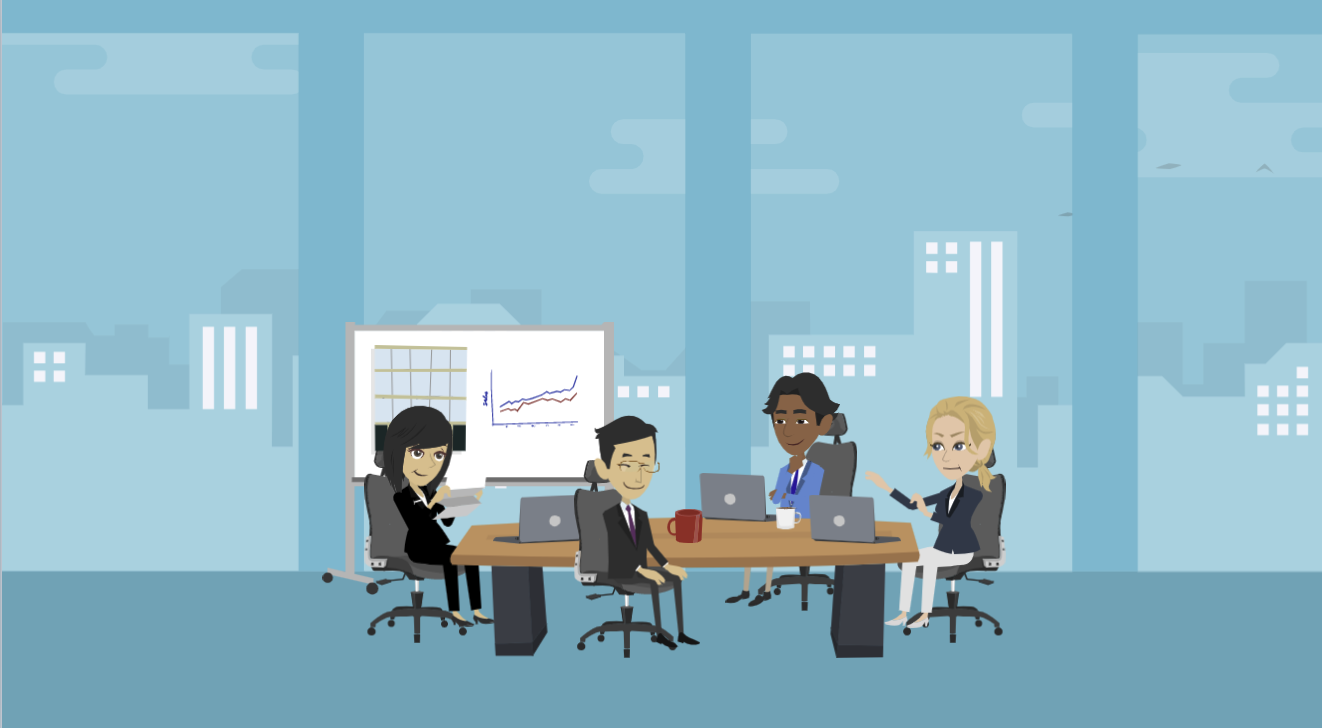 The legal duties of directors and officers, and how these duties can create personal exposure.
What protections are available for directors and officers in a comprehensive indemnity and insurance program.
Key policy provisions such as policy structure, available coverages, retention, and limits strategies, and claim reporting obligations.
How to buy the D&O insurance policy that is right for your corporation.
Upon completing this course, you'll be equipped to:
Determine which laws and regulations govern your organization, its directors and officers;
Explain how and when D&O insurance pays out;
Evaluate the coverage offered by your D&O policy and the options available;
Describe what to do and expect in case of a claim;
Upgrade your organization's governance to minimize the chance of a claim.
Welcome message
Course objectives
Downloadable material
The Responsibilities of Directors & Officers
Chapter objectives
The roles of directors and officers
Laws for directors and officers
Duty to manage
Fiduciary duty
Duty of care
Quiz #1
Understanding D&O Liability Insurance
Chapter objectives
What is directors & officers liability insurance?
Indemnification
The indemnification process
Managing an indemnity and insurance program
Quiz #2
Introduction to D&O Liability Insurance Policies
Chapter objectives
The structure of a D&O policy
Non-indemnifiable loss (also known as Side A)
Indemnifiable Loss (also known as Side B)
Entity Coverage (also known as Side C)
Public company vs. Private company coverage
Who's covered?
What's covered?
What's not covered?
Policy extensions
Quiz #3
Chapter objectives
The third party in D&O insurance claims
What constitutes a claim under a D&O policy?
What is a wrongful act under a D&O policy?
Who can bring a claim against an organization?
Causes of claims
What is a loss under a D&O policy?
Understanding policy reporting requirements
Claims-made and reported policies
Claims-made policies
Reporting a D&O claim to an insurer
Potential claim notification
Extended reporting period
How D&O claims are handled
D&O claims: duty to defend
Flow of funds – reimbursement or pay on behalf of
Activity: What to expect from the claims process
Quiz #4
Minimizing the Chance of a Claim
Chapter objectives
A look at the risk of claims
Understanding governance
Reducing risk through good governance
Guidelines for directors and officers
Guidelines for the board
Quiz #5
Buying D&O liability insurance
Chapter objectives
Reasons for buying D&O insurance
What to buy? (standalone vs. package policies)
How much coverage is required
Retention or deductible
How is premium determined
The application process
Understanding your D&O application
What to expect from a broker
Selecting an insurance company
Quiz #6
Final examination & course wrap up
Wrap-up
Course survey
D&O Liability Insurance 101 Final Assessment
ITC takes pride in delivering high quality, unbiased courses on professional and management liability insurance and related topics. Designed specifically for online delivery, our courses are interactive, include activities and quizzes, use practical illustrations and real-life case studies and deliver knowledge in bite-sized portions so even just 5 minutes is  learning time well spent.
ITC courses are the product of a collaborative approach. We work closely with subject matter experts to build out course content, the ITC design team brings that content to life, and no course is published before undergoing an intense review by an industry panel. Our process also includes post-publication reviews and updates because ITC is committed to delivering quality courses that remain accurate, relevant and up-to-date, long after they are first published. 
Javier Santos, Cyber Security Coach
Very informative in simple terms!
I found the Ransomware and Insurance 2022 Market Update to be very informative and delivered in simple terms. It will be beneficial to make it available in other languages like Spanish. Perhaps this can be done using a closed caption option.
Chief Operating Officer, Energy Company
ITC's D&O and EPLI courses helped me understand the insurance proposals we receive AND to explain to my executive team and board members the risks we can (and cannot) manage through insurance.
David Marsh, Partner, Broker
Most insurance courses are either pitched at people learning about the subject for the first time or jump straight into advanced topics. The ITC courses do a great job for all learners and I particularly liked the online format since you can either spend time starting from the beginning or quickly move on to the areas of most interest to you. The course material also went beyond insurance policy language – addressing risk management, claims processes, what buyers should consider, and more.
ITC effectively tackles complex subject matters in a very creative manner. I would highly recommend to anyone looking to broaden their understanding.
Great way to enjoy an evolving subject matter. Thank you ITC, enjoyed that!
Senior D&O Underwriter, Canada
I am impressed with the programs ITC has put together for a myriad of reasons. They simultaneously offer a high level of sophistication while also being accessible to a variety of learners. As a broker who worked with clients of varying sizes in all industries, I would find these courses impactful for the new learner within this space focusing on their own business as well as a client who has been introduced to D&O insurance before or a current buyer. Also would recommend to broker's wanting a holistic understanding of the product's functionality and how to articulate it to clients.  Further, as a D&O Underwriter, I found this refreshing and would highly recommend it to new underwriters or underwriters who provide coaching, mentoring, and training. The product is immensely versatile and engaging for its wide variety of appropriate users.  I will most certainly be referring others to participate in these affordable and valuable courses.
Are there prerequisites for ITC courses?
With ITC, you can take any course at any time. For the best learning experience, a prerequisite may be recommended in the course description.
What if I don't see the topic I'm interested in?
At ITC, we want to hear from you! Our courses are specifically developed to provide relevant and up-to-date training on insurance topics. If there is something you'd like to learn or explore and we don't have the course, please reach out!
Do your courses have the latest information?
We take pride in providing up-to-date relevant courses! ITC is committed to reviewing all course content at least once a year and making any necessary updates or additions to course materials.
Will I get a certificate for completing a course?
We provide a digital certificate of completion for all successfully completed courses.
How do I get CE or CPD credits for a course?
Check the CE / CPD page on our website to find out which courses qualify for credit in your jurisdiction then register for your chosen course. Once you've successfully completed the entire course, including all the quizzes, you will be prompted to register for your digital certificate of completion.
If your jurisdiction is not list on our website, ITC courses may still qualify for CE or CPD credit but it will be your responsibility as a student to verify this with your regulator.
Does ITC track my CE or CPD credits for me?
With your course purchase or active subscription, you are able to see all obtained certificates! We encourage you to download your certificates and track your CE or CPD credits for your license renewal.
What currency are ITC's courses priced in?
All ITC courses and subscriptions are priced in USD.
If I purchase a single course, how long will I have access to the course?
When you purchase a single course you will receive lifetime access to the course from any device. This includes any future updates to course materials.
Can I get a refund for a course purchase?
We offer a risk-free 30-day money-back guarantee on all our courses. If you are not happy with your ITC course purchase you have up to 30 days from your original date of purchase to contact ITC at [email protected] to request a full refund. All we ask is that you provide us with the reason for your refund request. It is feedback from clients like you that helps us to improve our courses.
How do ITC subscriptions work?
When you sign up for an ITC subscription, you'll immediately have unlimited access to the entire course library and you can cancel at any time. But why would you want to? Having ongoing access to course materials means you can refer back anytime you like, brush up on important concepts, or even retake those sections that you keep forgetting (of course, we're not saying that you're forgetful). Plus, the longer you subscribe, the more courses and resources you'll get because we are continually investing in adding new courses and updating existing ones.
What's the difference between the monthly subscription and the annual subscription?
With both subscription options you get immediate access to the entire course library as well as access to all additions and updates for as long as you continue to subscribe. For best value we recommend the annual subscription.
What if I want to cancel my subscription?
You can cancel your subscription at any time by contacting ITC at [email protected]. Your subscription will auto-renew until then. Before you decide to cancel just remember that we've got new courses in the pipeline that may be of interest to you. If you want to know what new courses we're working on you can email us at [email protected] and ask.
Will I be able to get a refund for my subscription if I cancel?
Our risk-free 30-day money-back guarantee also applies to our subscription services. If you've purchases a monthly or annual subscription you have 30 days from your original date of purchase to contact ITC at [email protected] to request a full refund. All we ask is that you provide us with the reason for your refund request.
Please note, when a subscription is refunded, your account with ITC will be closed. Completion certificate(s) for any courses you may have already completed during your subscription will no longer be accessible. And we will be sad to see you go.
If I decide to cancel, why does ITC need to know why?
We ask for an explanation because we value your input and it is feedback from clients like you that helps us improve our courses.
Is my certificate of completion valid after I get a refund?
If you request a refund, your account will no longer be valid and your certificate of completion will not be accessible.
Does ITC have purchase plans for businesses?
Yes, ITC can also provide courses through bespoke corporate programs. To find our more please contact us directly at [email protected].
Directors & Officers Liability Insurance 101
Get Unlimited Access to all online insurance courses for $350 US / year (or a monthly subscription of $35 USD).